Outdoor & Indoor Advertisement
Brain Behind Brand Media believes advertising is a way to the audience mind, through effective communication, pleasing strategic locations and being responsible to our clients.
Brain Behind Brand has its full-fledged operations in Outdoor Media in Uttar-Pradesh, Bihar, Jharkhand & West Bengal. Our list of media is infinite and consists of all possible out of Home Media like: Wallwraps, Billboards, Unipoles, Bridge Panels, Mobile Media, Bus Shelters, Road Center Medians, Pole Kiosks, Railway station Pilllars-Panels, Airline-Airport branding and many others. We provide services Pan India from Metropolitan to small Rural Place as our Network in other states as well as our alliances in all Over India (Metros like Delhi, Mumbai, Chennai and Mini Metros like Bangalore, Ahmedabad, Surat, Pune, Indore, Bhopal, Hyderabad).
We are counted among the reliable providers of Outdoor Hoardings that are fabricated using digital printing on flex hoarding standards to match the diversified requirements of the clients. These hoardings are widely used for displaying the products and relevant company information. Our hoardings come in attractive designs that ensure optimum brand promotion.
Hordings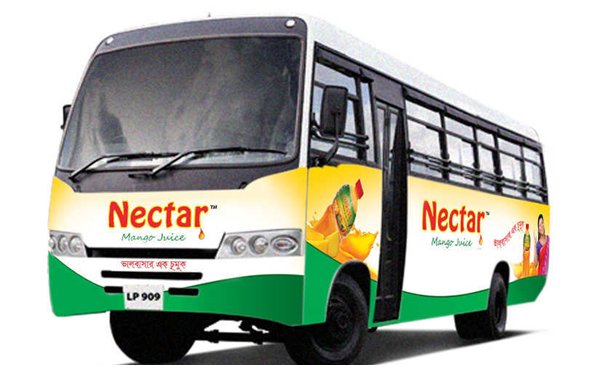 Bus Branding
Cab Branding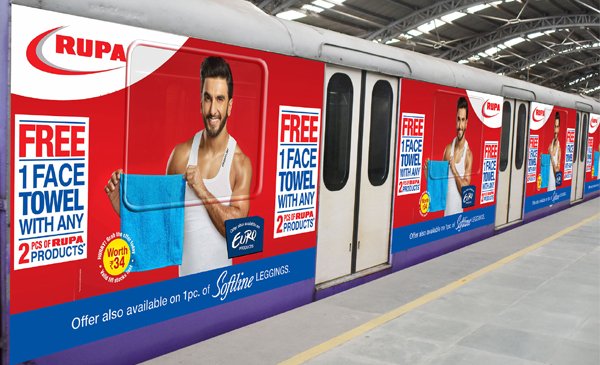 Metro Branding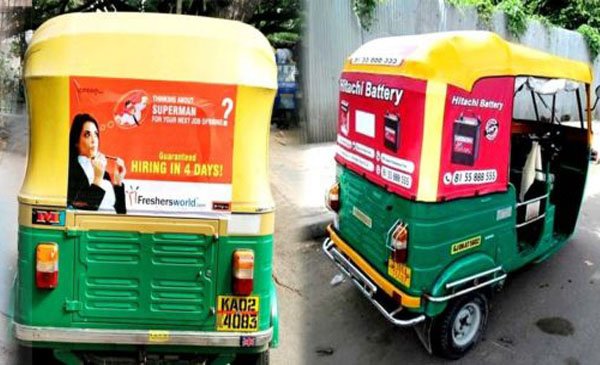 Auto Branding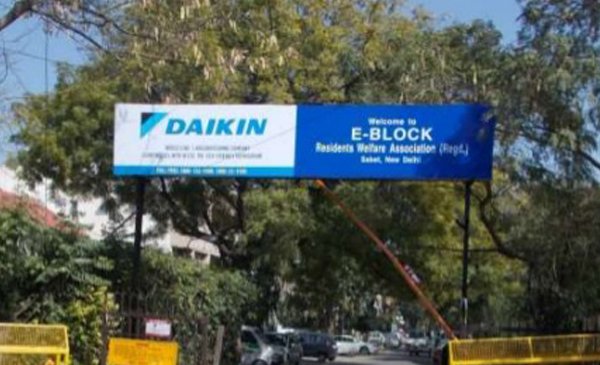 RWA Branding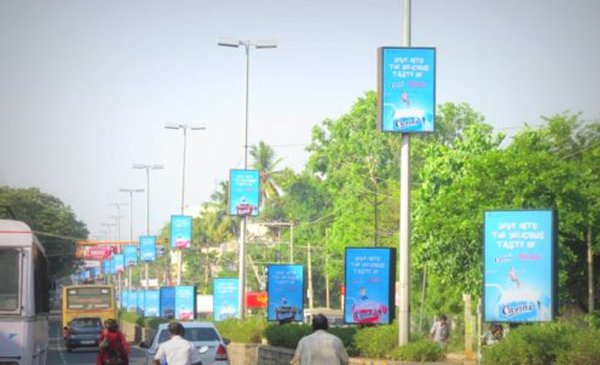 Lolipop & Pole Kiosk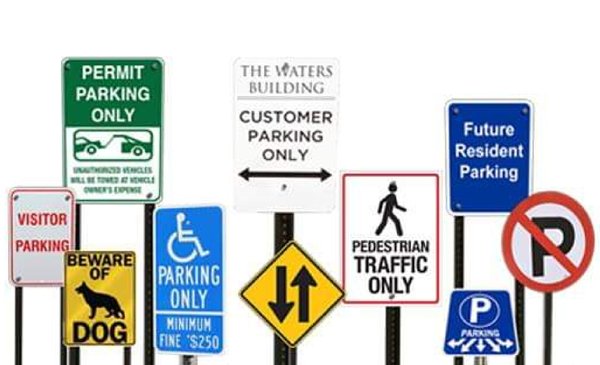 Signage
Indoor Branding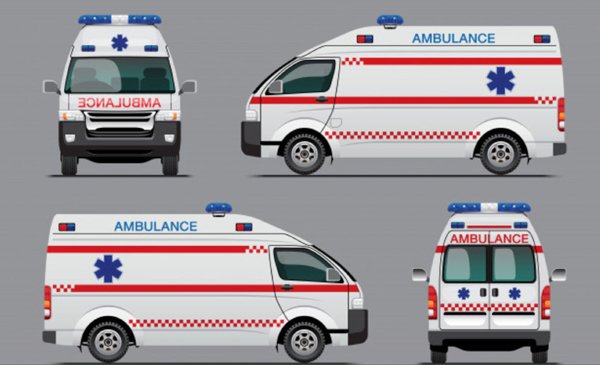 Ambulance Branding